Caitlin Bancroft
Marketing Manager - Innovation, Blackmores (formerly at Integria Health)
"Tejas and his team have provided us with valuable insights and information to help us drive traffic to our websites and to keep our consumers engaged with our brand. His advice has been easy to follow and implement."
Anand Subramaniam
Managing Director, Consult 101 PTY Ltd
"Engaging, creative, attention to detail, result-oriented, thinks out-of-the-box... need I say more? Tejas and team always put 100% into what they do. I have worked closely with Tejas and team on five different marketing projects and very impressed with the work. It is fair to say that without their help, these projects would not have been nearly as successful."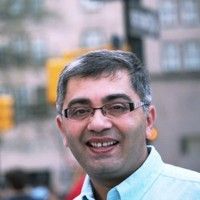 Kaushik Ved
Program Manager, Apple (formerly at Nexgenix)
"Tejas is one of the pioneers in setting methodologies for CRM and related sales and marketing businesses processes. His and his team's strengths are core consulting skills, excellent client interaction capabilities, and a great business acumen!"
Tom Watson
Channel Account Manager - ANZ, HubSpot
"The technology, software/SaaS and B2B industries are so fast moving, having a partner like Grow Digitally who are super responsive and have deep understanding of those industry domains, challenges and opportunities is critical. Grow Digitally is an expert marketing and mar-tech partner in ANZ for Tech and B2B companies to help them achieve growth via driving demand/pipeline generation. They are a valued HubSpot partner in ANZ."
Manish Desai
Founder & CEO, ImpexDocs
"We initially engaged Tejas and Grow Digitally team to help us with Marketing Strategy for our enterprise SaaS business. They have developed a considered strategy and a detailed plan that aims to help double the revenue of our SaaS business within next two years. They have successfully implemented HubSpot Marketing Pro and HubSpot Sales Pro for us. Grow Digitally is now helping us with ABM with targeting and engaging 125 potential clients to help enhance our sales pipeline. If you want someone who gets excited about your business growth and partners with you passionately, I would recommend Tejas and his team."